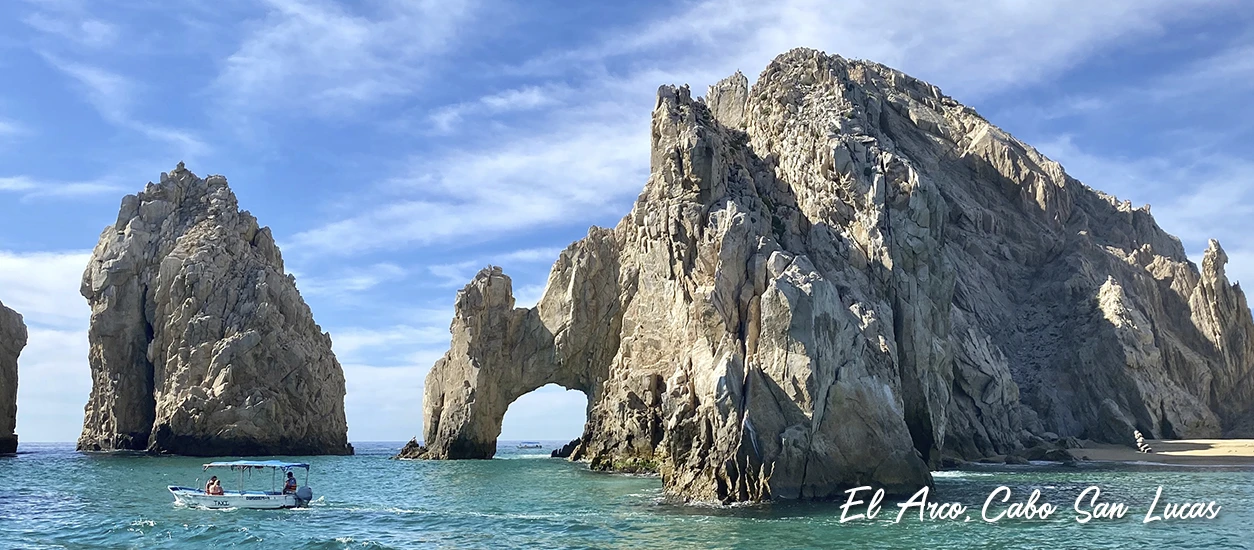 VISIT CABO FOR BEAUTIFUL SUNSETS AND BEACHES 
Cabo San Lucas, is a great place for enjoying the beach, sunsets, family & dining with friends. Let RYT help you find the perfect spot to land In Cabo. After years of travel to and from, RYT's Advisor Emeritus, Kay Laske, knows all the hotspots.
THREE THINGS TO CONSIDER WHEN TRAVELING INTERNATIONALLY
1. KEEP EYES, EARS
& AIR TAGS ON YOUR LUGGAGE
Luggage woes can put a quick damper on your travel plans, especially internationally. Unexpected costs, time out of your trip and just overall hassles are not what you want. We recommend taking photos of your bags, utilizing AirTags or other trackers inside the bags, and ALWAYS check to make sure the printed, airline attached tags state your desired destination. Issues occur when bags are transported long distances, but being proactive can help avoid some of these.   
Whether it is your mother, kids, the airline, tour company or your lodging, odds are you need to communicate with someone while you are abroad. Most people travel with smart phones or computers, and this is highly recommended. Some companies take for granted that you have access to one of these and will communicate essential information via email or an app like "WhatsAPP". Make sure you have cell coverage by checking with your carrier, or login to the nearest secured WIFI point to ensure you are up to date.   
3. PASSPORTS, YOU GOTTA HAVE 'EM
The sooner you confirm your passport is current, or applied for, the better. Your passport must be valid for at least 6 months after your scheduled return date. If you do not have a passport, get an application in now. Delays in the U.S. passport offices are at record highs. We're seeing longer waits, even for expedited passports. Take photos and print copies of your passport in case of an emergency. https://travel.state.gov/content/travel/en/passports/how-apply/forms.html
Experience to Enrich...your family